nexo standards. Introduction à l'écosystème.
Maîtriser les standards nexo.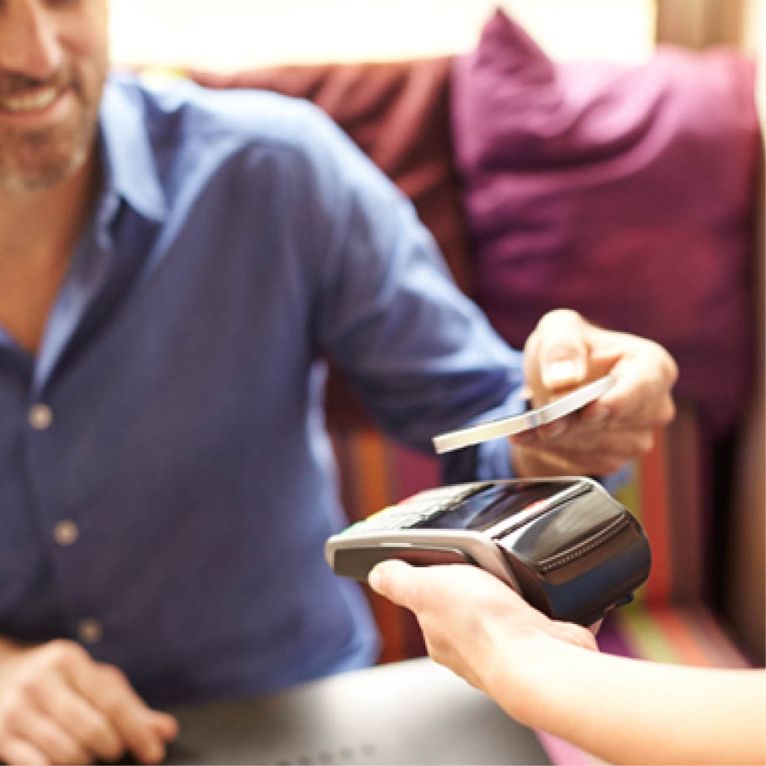 Présentation
Cette formation présente une vue d'ensemble sur les différents standards nexo. Elle donne un aperçu des différentes solutions et spécifications disponibles et vous aide à optimiser vos projets de déploiement.  

Objectifs pédagogiques

A l'issue de cette formation, l'apprenant sera capable de :

Décrire les différents standards nexo.

Identifier et utiliser les protocoles et spécifications des standards nexo.

Optimiser les délais de mise sur le marché et assurer l'interopérabilité.
Compétences visées /
Objectifs opérationnels
Savoir interpréter les standards nexo.

Savoir différencier les rôles et responsabilités des différents intervenants de la chaîne monétique.

Savoir identifier les différents protocoles et spécifications pour bien les utiliser.
Programme
Matin (09h30 - 13h00)
Les standards et les objectifs de nexo.

Les bénéfices d'une implémentation nexo pour les utilisateurs.  

Rappel de l'ISO 20022. 

nexo retailer. 

nexo acquirer. 
Après-midi (14h30 - 17h30)
nexo Terminal Management System (nexo TMS).


nexo Automates Teller Machine (nexo ATM).

nexo Financial Application Specification for Terminal (nexo FAST).

nexo Implementation Specifications (nexo IS).

nexo certification.


nexo security.

Course details
Duration
1 day.
Participants
10 max.
Audience
Any card payments acceptance stakeholder can benefit from this training, including: banks, PSPs, vendors, merchants, processors and payments schemes.
Prerequisites
Basic knowledge of the card payment acceptance ecosystem and standard such as ISO protocols.

Training pack
It includes a binder, notebook, pen, USB key and your official certificate.
Added benefits
Stay in contact with your Fime trainer, following your session for continued support and insight. 
Be part of Fime's trainee community and stay up to date with the latest technological developments.
Receive an official Fime certificate to recognize your participation.

Price
For any specific requests, please contact us.
Détails de la formation
Durée
1 jour.
Effectif plancher / plafond
Entre 3 et 10 participants max.
Audience
Toute personne souhaitant comprendre l'écosystème des standards nexo, avec pour objectif de préparer une migration et une certification nexo standards.
Prérequis
Connaissance de base de l'écosystème des moyens de paiement. Avoir suivi la formation "ISO 20022" est un plus.
Intervenants
Johann Urvoy / Sylvain Fromager
Référent pédagogique
Claude Gilquin
claude.gilquin@fime.com
+33 6 83 89 18 84
Référent handicap
Claude Gilquin
claude.gilquin@fime.com
+33 6 83 89 18 84
Kit de formation
Il comprend un classeur avec les supports de formation imprimés, un bloc-notes, un stylo, une clé USB et votre certificat.
Avantages complémentaires
Après votre formation, restez en contact avec votre intervenant pour bénéficier de conseils et d'autres informations. 
Faites partie de la communauté Fime sur les réseaux sociaux et suivez les dernières évolutions technologiques.
Recevez un certificat pour valider votre participation.
Prix
950 euros HT par personne et par jour (prix public).
Évaluation
Evaluation formative et sommative. 
Téléchargement
Téléchargez notre brochure pour obtenir le programme détaillé.
Formation intra-entreprise
Nous consulter. Sur demande, le programme peut être adapté à votre objectif pédagogique.
Calendrier des formations
Où
Du
Au
Durée
Prix (par personne)

Antony

,

France

18/11/2021

18/11/2021

7,0

heures

950,00

EUR

Antony

,

France

22/10/2021

22/10/2021

7,0

heures

950,00

EUR

Antony

,

France

15/12/2021

15/12/2021

7,0

heures

950,00

EUR