Successful &
secure AFC ticketing implementations
.
How we can help your business.
Fime helps transport authorities and operators to modernize their AFC ticketing systems.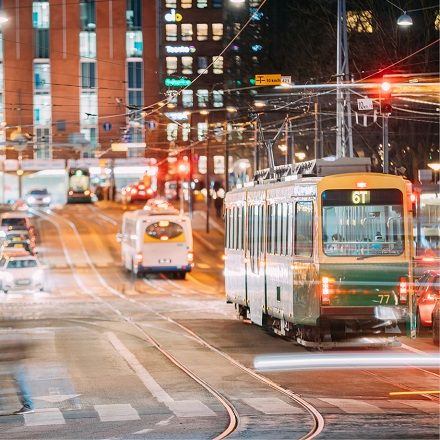 Explore our expertise
Our AFC experts help you find and deploy the right technology.
Support throughout every step of your project lifecycle.
---
Modernization of AFC ticketing systems
Helping you take ticketing into the 21st Century and beyond. Our experts help you understand the processes and technologies involved in selecting and deploying the best solutions.
---
Account Based Ticketing
Demystifying and simplifying ABT deployment to give transport authorities, operators and their customers the advantage.
---
EMV® open-loop migration.
Closed-loop transport systems are opening up to the outside world with more and more authorities and operators migrating to EMV-based systems.
---
Mobile ticketing
Urban mobility needs to be more attractive and convenient for consumers. Mobile ticketing meets consumer expectations for user-friendly, reliable and secure services.
---
Interoperability
Ensuring interoperable and fully integrated AFC systems, our experts help you establish a comprehensive solution.
---
A third party test authority
Onboarding a third-party test authority ensures a streamlined, quality-assured approach and provides guidance on the best AFC implementation guidelines.
---
Lab managed services
Helping you ensure the readiness of services and equipment before deployment, Fime experts will establish the right process.
You might be interested in.
Explore the latest insights from the world of payments, smart mobility and open banking.