L1 testing tool
Contactless Test Station (CTS) III
Accelerate your journey to success with CTS III.
NFC validation and conformance.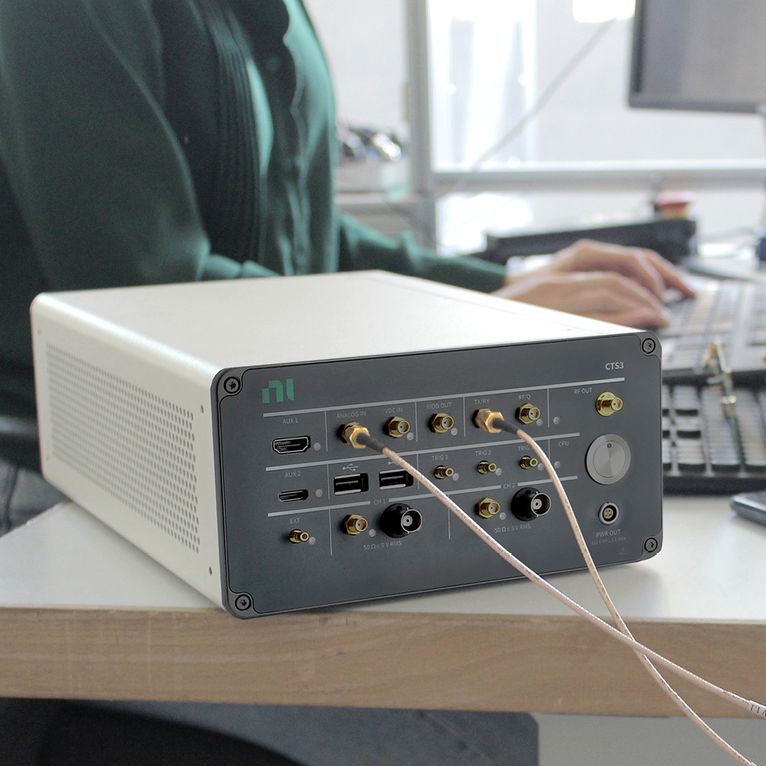 Powerful hardware components.
The CTS III is a combination of hardware resources never used before in NFC testing. As the most powerful FPGAs and best in class converters, it supports your own productivity.
Make your conformance faster.
The tool increases productivity of the users - compared to the previous generation of NFC test platforms. Benchmarks show an improvement of testing time up to 80% for an EMVCo L1 PCD analog test campaign.
Step-up your validation.
The new NFC signal generation capabilities push the limits of your design's comprehension. Simulation of noise, crosstalk, overshoots and all other parameters are available on demand.
Key benefits
 Accelerate your efficiency and your productivity.

Push the limits of NFC test innovation during validation.

Test comfortably with a small and light tool.


Meet major standards, EMVCo and NFC Forum.

Key features
High performance NFC smartcard and reader simulator.


Support the ISO 14443 A/B, ISO 15693, MifareTM and FeliCaTM protocols.


Automated test libraries for EMVCo L1 and NFC Forum.

Integrated protocol analyzer feature.

High performance DAQ board.


Resonance frequency, Q factor, S11 parameter measurement.

Supplied with the MP Manager user interface.

Can be integrated in any customer specific test sequencer thanks to its extensive API.


Compact form factor.

Quick execution of normative test cases. Runs a complete EMVCo PCD Analog debug campaign in less than 50 minutes.
Small is beautiful... and powerful.
5 times lighter and 7 times smaller than the previous generation.                      
102 mm weight,  204 mm width.
306 mm length,  3.8 kg weight.
Dual 16 bits 150 Msps DAQ board.
Powerful LINUX powered CPU.
Full featured NFC Tester with power amplifier reader / card emulation test / measurements conformance testing.

The CTS III comes with the MPManager user interface, giving access to all of the functionalities of the emulator.
Get your quote and further information