Open banking testing service
End-to-end API testing services
Focus on your innovative financial services by outsourcing API functional and security testing. 
Our unique open banking API testing services remotely validate PSD2 XS2A requirements, help you achieve the PSD2 exemption from setting up a fall-back mechanism and assure API quality in the production environment.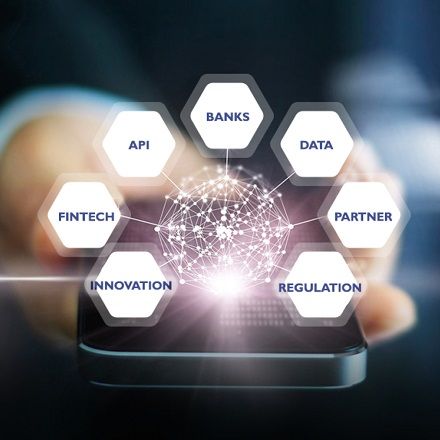 Outsourcing simplifies and speeds up API testing and compliance. 
The success of a harmonized, transparent, and innovative open banking ecosystem relies on regulation, standardization, compliance and security of the end-to-end transaction channel.
Accelerate your testing and compliance by combining state-of-the-art automated test solutions with common open API standards (The Berlin Group and STET) to unlock the potential of the open banking ecosystem.
Key benefits
Focus on developing innovative financial services and enriched user experiences and not only compliance testing.

Reduce the total cost of owernership of API testing programs.

Accelerate API releases by outsourcing compliance and fintech integration testing.

Integrate API security and compliance testing into your CI/CD pipeline.

Achieve the widest test coverage combining static and live API testing.
How it works.
Our experts:
Implement test services combining a real fintechs and Fime's automated API test platform, TrustAPI+. 
Configure and define test scope in line with implementer options within the the API standards (e.g STET and The Berlin Group).

Validate User Acceptance Testing with the API supplier. 

Run functional and security iterations.

Generate test reports with test verdicts and associated logs, including experts comments and advice.  

Standards
American Express - Expresspay / C4
Eftpos
EMVCo - Book B Entry Point
Gemalto (PURE)
Idemia (WISE)
Interac
JCB - J/Speedy / C5
Mastercard - Mastercard Contactless (with Automation)/ C2
RuPay - qSPARC
UnionPay - QuickPass Overseas & Global / C7
Visa - payWave (not qualified by Visa)
Get your quote and further information